$

20.00
Lithuania - Hardcore Friends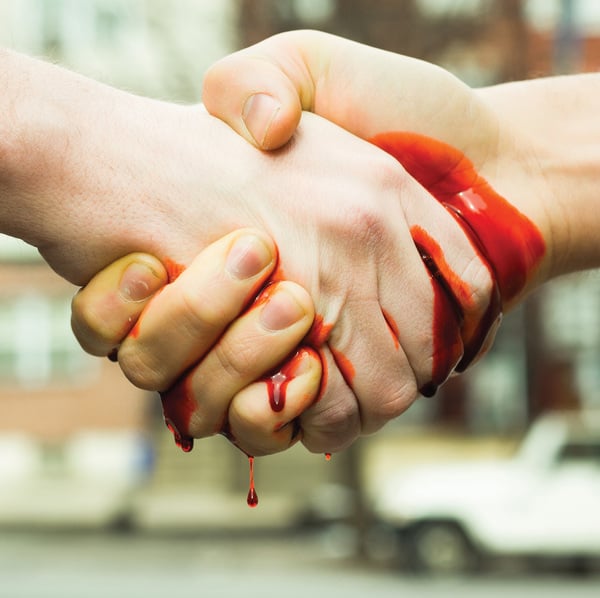 Continuing on with adding friends' stuff to our distro! We love Lame-o Records! They are some of our besties and have put out so many great records from other besties!
DEBUT LP from LITHUANIA! This record is a favorite over here. It's so good!!!
Eric Slick of Dr. Dog and Dom Angelella of DRGN King.
Recorded in five days by Joe Reinhart and Kyle Pulley at The Headroom Studios in Philadelphia, Hardcore Friends spans the last ten years of their friendship. "It's an old perspective," says Angelella. "All of those early songs are from or about five years ago. It's this thing where you're a completely different person. It's cool to update it to now."
Writing Hardcore Friends was a completely contrasting experience for the two: Angelella was used to being the sole songwriter in DRGN KING while Eric was usually playing drums in a band. The first half of the album contains older songs from 2007 when Slick was staying with friends in Asheville and emailing song ideas to Angelella in Philadelphia. The second half is all brand new songs written over the past year. "It's sort of like this chronological narrative of our friendship," says Slick. "In the past year we've gone through some heavy stuff—family stuff, relationship stuff—and it was pretty wild. We finished up this album with a wiser perspective on the first half of it. We even sequenced it so it would tell that story."
Hardcore Friends opens with the pop-fueled and fleeting "God in Two Persons," moved along by Slick's reflective vocals and racked drumming. "Pieces," the first single off the album, is a solid anthem with unshakeable guitars and genuine lyrics that invoke the likes of Stephen Malkmus and Archers of Loaf. Aside from their mastered melodious punk style, Lithuania is just as capable of writing a dawdling and quiet song like "Coronation Day," showing their softer side with acoustic guitars, synthesizers, and Angelella's mollifying vocals. The album closes with "Hardcore Friends," a mid-tempo anthem with guest vocals from friends Frances Quinlan (Hop Along) and Rachel Browne (Field Mouse). It's a culmination of what the rest of the tracks have been leading up to: a resilient friendship that resonates in the face of failure and heartache, and prevails sonically.
1. God In Two Persons
2. 2009
3. Pieces
4. I Wanna Drink Poison
5. Coronation Day
6. Deaf Gene
7. Clumsy and Forgotten
8. Place Of No Tomorrow
9. Question
10. Hardcore Friends