$

5.00
Sean Nelson - Make Good Choices CD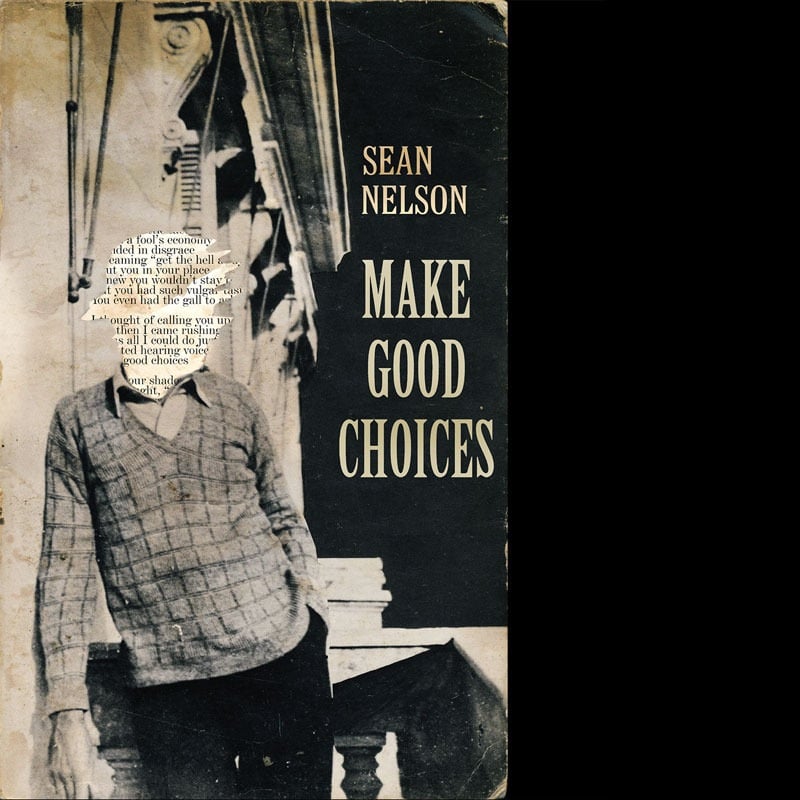 Track Listing:
01. The World Owes Me A Living (And I Intend To Collect w/ Intro)
02. Born Without A Heart
03. Creative Differences
04. Brooklyn Bridge
05. Make Good Choices
06. Advance And Retreat
07. Ski Lift Accident
08. More Good News From The Front
09. I'll Be The One
10. The Price Of Doing Business
11. Stupid And 25 (The Incredibly Sad Shuffle)
12. Hey, Millicent
13. Kicking Me Out Of The Band
The first official batch of recordings to bear the name of Seattle musician Sean Nelson isn't a solo album in the classic sense. Make Good Choices includes playing/songwriting/recording contributions from, among others, Chris Walla (Death Cab for Cutie), Peter Buck (R.E.M./Minus 5), Matt Pence & Scott Danbom (Centro-Matic), Howard Draper (Shearwater), Dave Depper (Loch Lomond, Fruit Bats), Rachel Blumberg (Decemberists/M. Ward), Adam Selzer (Norfolk & Western), Steve Fisk (player: Pell Mell, Pigeonhed; producer: Nirvana, Beat Happening,
Unwound), and others—with Nelson's nonpareil lyrics, melodies, and voice unmistakably at the center. Sessions arose over the course of several years, between Nelson and his collaborators' other projects, with no deadline, no master plan, and above all, no rush. The unorthodox process yielded great results, but required that he take the long view. When he realized he'd been taking it for nearly a decade, it was probably time to write a press release.
Sean Nelson is best known as the former lead singer of Seattle's Harvey Danger, a Seattle indie pop band whose curious fortune it was to have a song from their debut album turn into a radio and MTV hit during the sharp intake of breath that separated the twilight of the dubious
"alternative" era and the period when the internet arose from the ashes of the rock and roll Rome that burned down while Limp Bizkit fiddled. Harvey Danger's song, "Flagpole Sitta," was an out-of-nowhere anthem that can still be heard at karaoke bars, sports arenas, and one excellent
British sitcom (to say nothing of non-ironic-seeming recent covers by Deer Tick and Beast Make Bomb and a landmark lip dub video that probably has more hits than the original) every day of the week, every week of the year, every year since 1998. Though the song's success cast a long shadow over the rest of the band's efforts, they did in the end find a loving and appreciative audience and a scale they could enjoy. Their four LPs were ambitious, influential, and deeply loved by a cult of devotees that continues to spread the word.
The songs on Make Good Choices were written and recorded in fits and starts over the past several years when Nelson's primary bands—first Harvey Danger and later The Long Winters— were, variously, not touring, on hiatus, or broken up. The project was abandoned and revived almost promiscuously, according to surges and lapses of confidence, vicissitudes of scheduling, and, of course, the dismal science of economy. (It's a long story, but a good one.) Yet the songs stuck around, and as time went by, the material began to feel less like an accumulation of discrete sessions and more like an oddly organic collection unified by Nelson's irrepressible pop instincts, razor sharp lyrics, and powerhouse voice. And so, yes: kind of a solo record, and kind of not, but more to the point a record—of smart, funny, sad, and true pop-rock songs that peer into
the dark corners of the culture, the psyche, and the singer himself.